Winter is coming for Walmart, but it does not even flinch. Instead, it threw 20,000-holiday parties at 4,700 supercentres across the US to warm the season and the shopping spirit.
Walmart had come up with an extensive retailtainment strategy to boost foot traffic and in-store purchase by letting its customers play with the season's top-selling toys and take selfies with Santa. A fine mix of shopping and entertainment, retailtainment has kept Walmart on the top of the retail game despite competition from e-commerce titan Amazon.
Do you want to know how Walmart does it?
Create moments worth sharing.
Do not just create events for the purpose of pushing your brand. Instead, throw a party where your customers can have a fun and unique experience. A US National Retail Federation survey found nearly 40% of consumers want a gift of experience, such as concert tickets or traveling package. So, put your party hat on.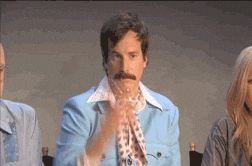 Engage with your customers.
On top of providing good in-store customer service, engage with brand communities online such as through exclusive promotion and following-up negative reviews. With the hyper-connected, new generation of customers, while they opt to shop in-store more than previous generations, their purchasing decision is highly influenced by what they see online. 
Currently, Walmart has millions of followers among its various social media accounts including Facebook, Twitter, Pinterest, and Google+. Walmart successfully implemented its social media strategies in ways where the company can effectively reach its target clients and increase customer engagement. For instance, they have put so much effort into ensuring that they have solid a Facebook presence. Now, they have over 30 million followers. At any given day, they will post two to five updates and their followers are eager to see what is in store for them.
Know your analytics.
Find out what works and what doesn't for your customers. By using Impressius analytics report, you can get the best of both worlds. Your audience will have fun uploading photos online and converting them into instant prints for their keepsake, and you can get a detailed analytics report on those who engage with your brand.
If you want more insights on how our Impressius analytics and data capture tools can be beneficial for retailers, get in touch for a no-obligation custom quote HERE.